DISPLAY YOUR HATS LIKE NEVER BEFORE®
SHOW US YOUR DISPLAY
Hey hat enthusiasts! If you've got a great way of displaying your hats, we want to see it! Send pictures of your hat displays to Squatchee™ to show off your hats. We love seeing how people display their hats, so don't hesitate to send us your photos. Who knows, you might just inspire someone else with your great ideas!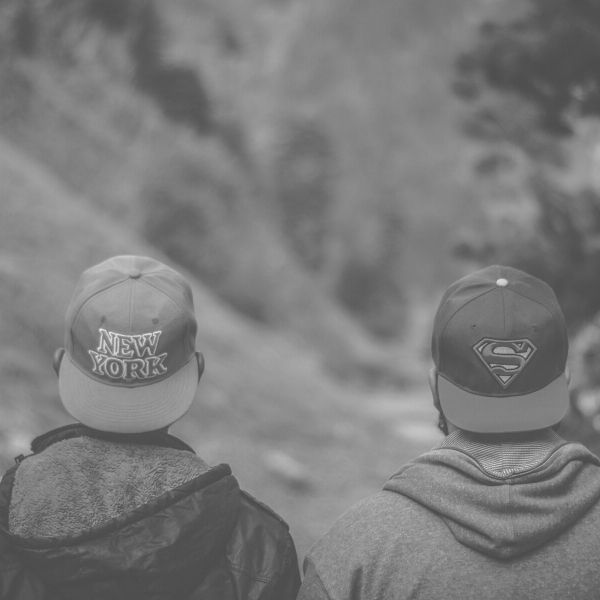 Hat Lovers, Assemble
In fashion culture, hats aren't very dissimilar to shoes, in that they are accessories and statements that you wear but also want to keep on display. Shoes have long had racks and display shelving for your home, but hats not so much. Squatchee™ has created the perfect solution for hat lovers to showcase their lids with minimal installation and cost.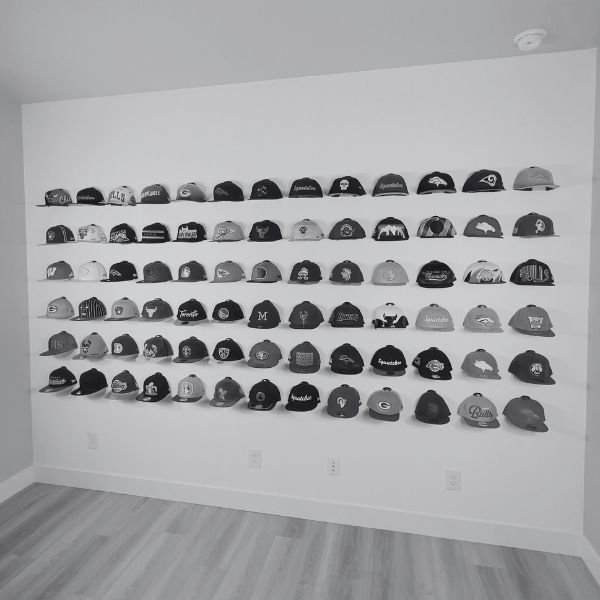 Big or Small
Regardless of whether you only have a few caps to display or if you're a serious hat collector, Squatchee™ is proud to offer our products in packs of 5 that are useful in any setting. Whether at home, your office, for boutique displays, or showcasing a piece of history, our hat hangers are the perfect discrete way to display any size collection.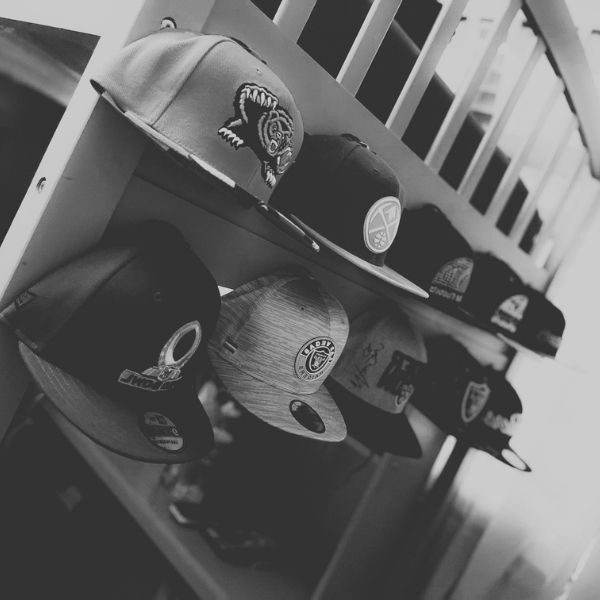 Create Any Design
Squatchee™ hat hooks allow you to stick them to any wall or surface and create a design that is unique to your space. We've seen some pretty creative installations, and because the hooks aren't attached to one stationary element but instead are all individual, you can manipulate the design however you like. We're excited to see what you create!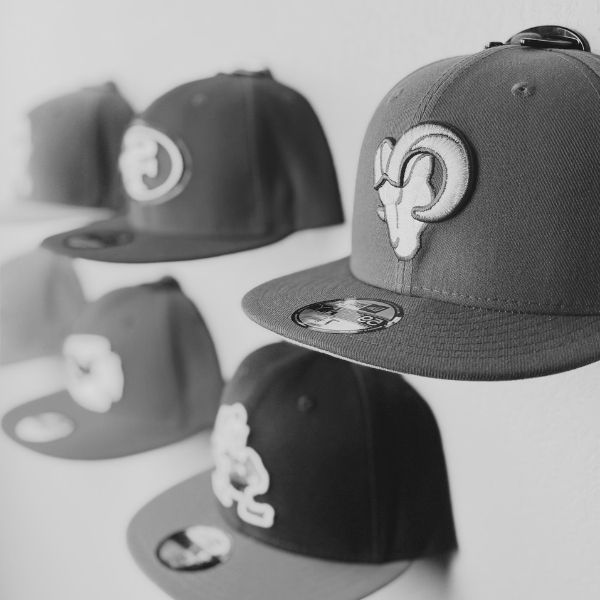 Send Us Your Pics!
Whatever the size of your hat collection is, there has never been a more affordable, convenient, or stylish way to both store and display your hats. Squatchee™ offers a unique opportunity to display entire walls of hats, small groups, or even individual isolated hats. No matter how you showcase your lids, we want to see them, so send us your pics!
Shop our 5-Pack of Squatchee™ hat hooks to get the amount you need to display your collection. Once you've got your hats hung, we want to see your unique design. You show off your hats, and we'll show you off too!